About the KINGSCLIFF Triathlon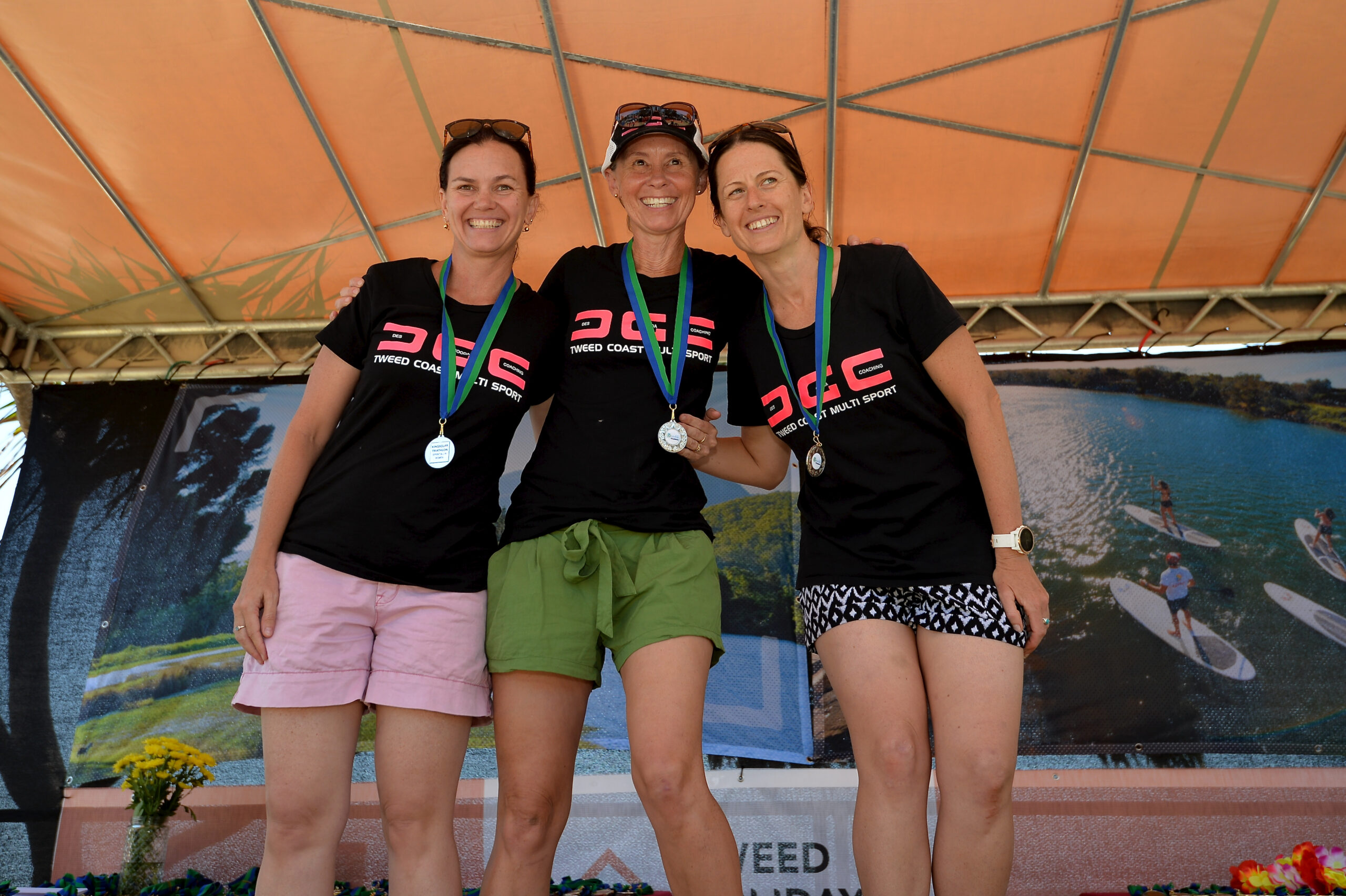 A Race for Everyone
The Kingy Tri actively encourages participation from all abilities, and is happy to accommodate those with additional needs or access requirements. Whether you are a seasoned para-athlete or a parent looking for a fun and safe activity for your child, please get in touch with our friendly team.
Our History
Kingscliff welcomed its first triathlon in 2010 and has hosted two triathlons at the beginning and end of each summer every year since.
The "Kingy Tri" was created as a community sporting event to celebrate the Tweed and get the whole family active. While in the years since, the triathlon hosted State Championships and World Qualification races, we stay true to our fun, personal, and local roots.
The Kingscliff Triathlon holds a longstanding tradition of fundraising for the Cudgen Headland SLSC, and a number of other community groups including Tweed Raiders JRL, Kingscliff Rotary, Murwillumbah Venurer Scouts, Murwillumbah Public School, Tweed Valley Triathletes, TAFE, and Pottsville Men's Shed. Our goal this year is to raise over $7000 for these local groups. Additionally we are seeking to employ $4500 in labour services directly from the Tweed.
Businesses are welcome to promote their services and community groups are invited to be part of the event delivery. We are always seeking local products for promotions and local tourism information to encourage families to return to the area.
The Nev Salmon Perpetual Trophy
Neville (Nev) SALMON:
On 2nd June 2010 news started to filter through the close knit community of Kingscliff that a serious accident had occurred between a B-Double truck and a cyclist on the approach road to Barney's Point Bridge.
Nev Salmon had been riding to meet a mate for a training ride that the two had been regularly doing for some time. Nev didn't make it.
For the next two weeks family and friends maintained a bedside vigil and kept everyone informed of Nev's progress. Sadly Nev succumbed to his massive injuries and passed away 14th June 2010.
Nev was a well-liked and immensely respected member of the Kingscliff community having moved to the area with his family and becoming actively involved in all facets of coastal life.
Nev was involved in the local Chamber of Commerce and the local RSL and Surf club. He was a businessman, firstly with his own cleaning business then the local bike shop. He was an avid sportsman who liked to participate. He was a member of the local Hash House Harriers running club and a member and former President of the Twin Towns Triathlon Club.
Nev competed in over 280 club races with Twin Towns Tri Club. He was always eager to assist where he could and find solutions when required. He loved the camaraderie of the club and getting out on his bike for a ride with mates. He was passionate about bike safety and always looked for ways to make triathlon safer for the participants.
To honour Nev's memory, Twin Towns Triathlon Club is proud to offer a perpetual trophy to the first place winner of the Kingscliff Triathlon Olympic distance event. The trophy is a small token of the high regard that Nev was held in by the local community and it is hoped that the trophy will become a much sought after prize as the triathlon gathers momentum and grows to its full potential.
Chris Watt
President
Twin Towns Triathlon Club.